SYD BARRETT:


UNDER REVIEW DVD

THE ULTIMATE REVIEW AND CRITICAL ANALYSIS OF THE MUSIC OF SYD BARRETT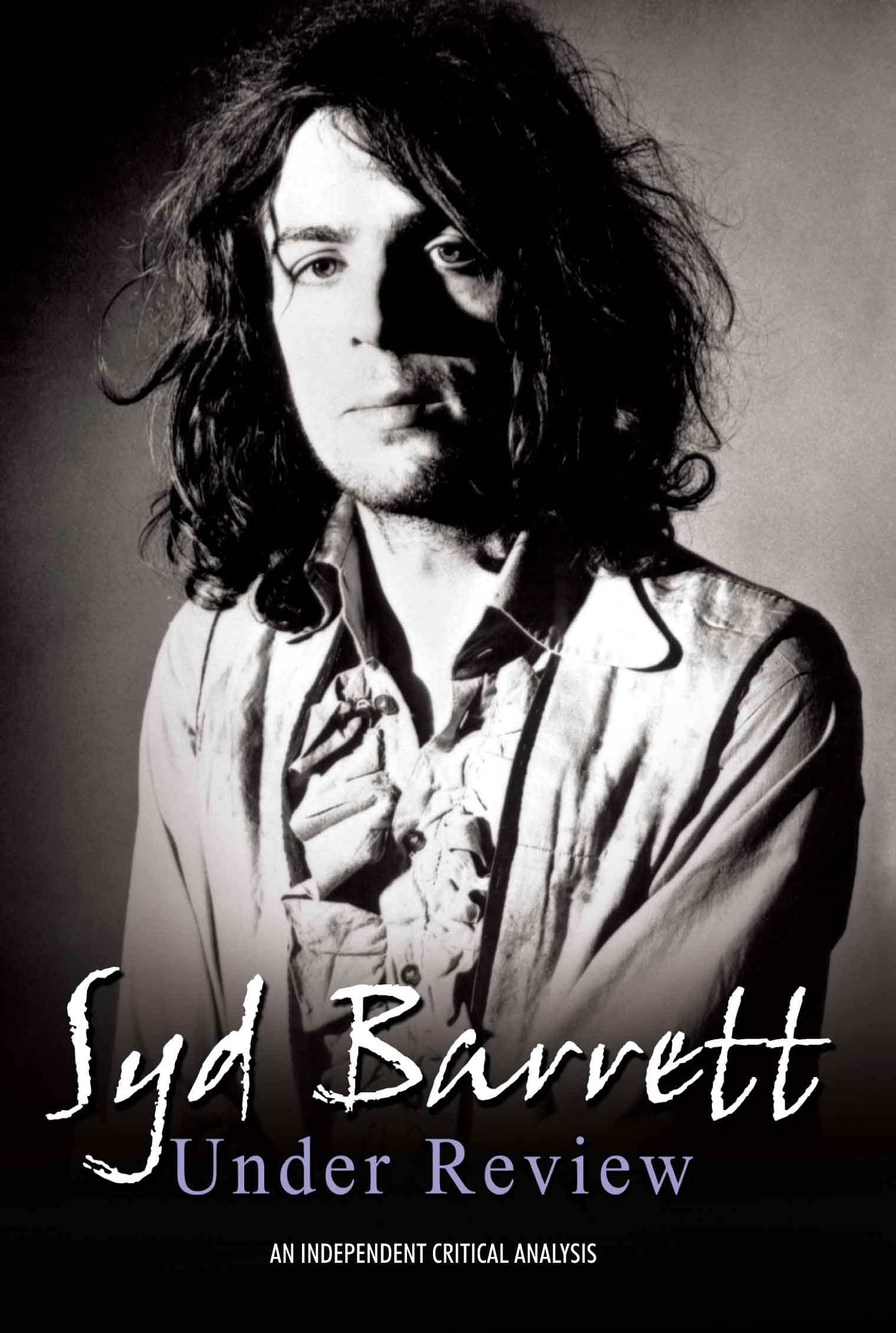 INCLUDES RARE PERFORMANCE FOOTAGE NEVER BEFORE ON DVD
RUNNING TIME OF 60 MINUTES
While his former band mates in Pink Floyd have become global superstars, Syd Barrett remains an enigma and a complete recluse. But it was Syd who originally formed the band, immediately becoming its chief songwriter and lead guitarist, and, many would say, the force who dominated the group throughout its most creative period.
Syd Barrett – Under Review features rare live and studio performances from this hugely influential and legendary musician, interspersed with the independent review and criticism from a panel of esteemed experts.
These include; Melody Maker contributor during the 1960s and early champion of Syd Barrett, Chris Welch ; Barrett biographer and all round expert, David Parker ; Uncut Magazine's features editor, Nigel Williamson; former Soft Machine bassist who backed Syd on Madcap Laughs, Hugh Hopper; Total Rock DJ and journalist, Malcolm Dome and many more.
The film also features rarely seen promo films, interview footage with Syd and other Floyd members, TV clips and a host of other features. Covering Syd Barrett's time with Pink Floyd as well as his solo years, and with extra features including; the story behind the lost Barrett recordings; the 'hardest Syd Barrett interactive quiz in the world ever' and full contributor biographies, this is the most complete, informative and downright entertaining Syd Barrett film yet to emerge.
FEATURES RARE PERFORMANCES OF THESE SYD BARRETT CLASSICS.
Arnold Layne, See Emily Play, Bike, Interstellar Overdrive, Apples and Oranges, Jugband Blues, Octopus, Terrapin, Dominoes, Opel, Baby Lemonade and many others…………………
CHROME DREAMS PO BOX 230, NEW MALDEN, SURREY, KT3 6YY TEL: (020) 8715 9781 FAX: (020) 8241 1426
WWW.CHROMEDREAMS.CO.UK
Barcode: 823564 507699
Catalogue Number: CVIS398
Release Date : 2nd January 2006

CHROME DREAMS PO BOX 230, NEW MALDEN, SURREY, KT3 6YY TEL: (020) 8715 9781 FAX: (020) 8241 1426 WWW.CHROMEDREAMS.CO.UK